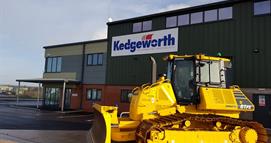 PLANT ENGINEER
We are looking for a Plant Engineer for repairs and servicing of heavy Plant Machinery including Dozers, Excavators and Loaders. The candidate would be joining our knowledgeable team, initially workshop based with some site work. Experience is an advantage but we would consider a capable enthusiastic applicant from the Automotive, HGV & Agricultural sectors.
TRAINEE PLANT ENGINEER
We are looking for a Trainee Plant Engineer to assist in repair and overhaul of heavy plant moving equipment. Would suit an enthusiastic person with an interest in Plant Machinery. No previous experience necessary as training will be given.
Please contact 01963 363653 or send your CV to [email protected]