For all Used Parts enquiries please contact: Patrick Pierson in the parts department
Tel: +44 (0)1963 363653 Fax: +44 (0)1963 362811 Email: [email protected]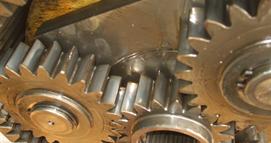 Our extensive range of used parts for Komatsu Bulldozers and Excavators has been built up over 30 years of dismantling, resulting in a comprehensive stock holding. Used parts are dismantled assessed and tested where necessary and in most cases are available off the shelf or at short notice.
We are continuously dismantling late model Komatsu machinery, enabling us to stock parts for current model machines.
We use a network of carriers who deliver both nationally and internationally. This enables us to remedy most breakdown situations quickly and efficiently.
Please see our gallery of recently dismantled machines.